Om Sri Sai Ram.

With the Grace of our beloved Bhagawan Sri Sathya Sai Baba, the Sri Sathya Sai International Medical Conference was held in Anaheim, California, on10-11 October 2009.

There were three parts to this conference: distinguished speakers addressed important topics related to the conference theme, there were workshop sessions in which delegates were given the opportunity to participate, and there was a medical exhibition.

The exhibition was a display of 55 posters and two audiovisual stations on the theme of Sathya Sai Ideal Healthcare and Sathya Sai Global Health Mission. This exhibition summarized the gamut of medical services done all over the world under the Divine guidance of Bhagawan.

The posters have been classified into seven categories, as displayed below, and they can be viewed and downloaded in various forms, as shown to the right.

Narendranath Reddy MD
Chairman, Sri Sathya Sai International Medical Committee
Director, Sri Sathya Sai World Foundation

Exhibition posters

Each group of posters can be downloaded as a powerpoint presentation (pps) or as a zipped file of png files.

Also, click onthe thumbnail of an individual poster to obtain the corresponding enlarged png file.

The book Sathya Sai Gobal Health Mission can be found here.
1. Principles of Sathya Sai Ideal Healthcare pps (3.6MB) zip (3.6MB)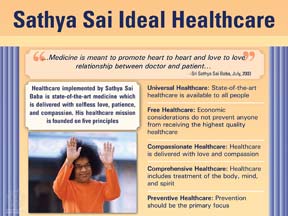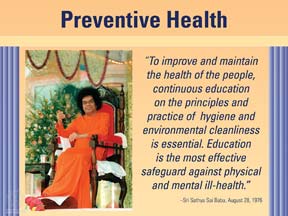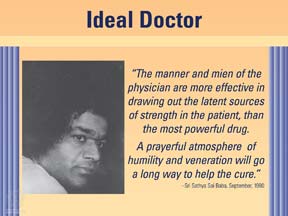 2. Sri Sathya Sai Medical Institutions in India: Crest Jewel of Ideal Healthcare pps (13.8MB) zip (13.8MB)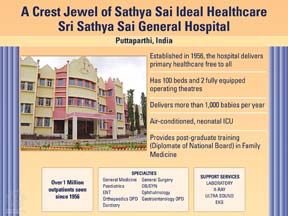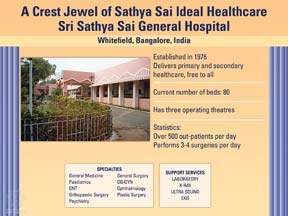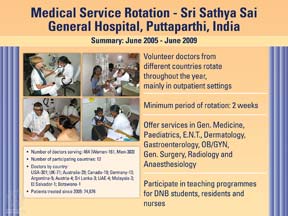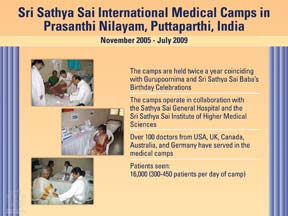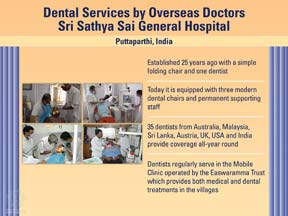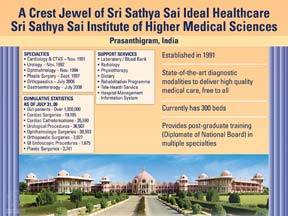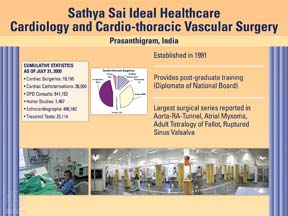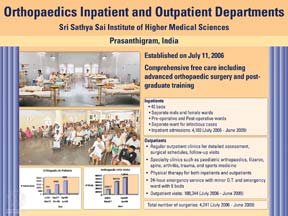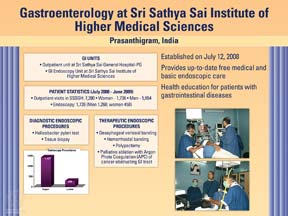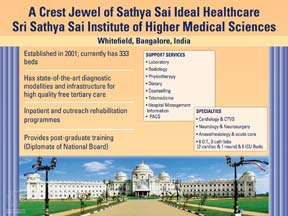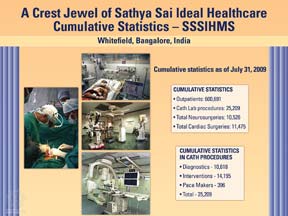 3. Preventive healthcare pps (18.4MB) zip (18.4MB)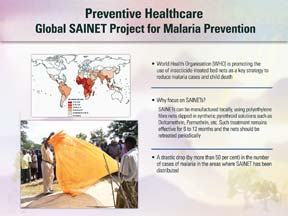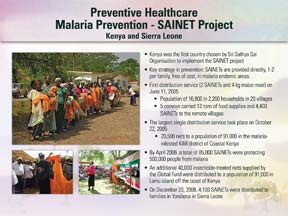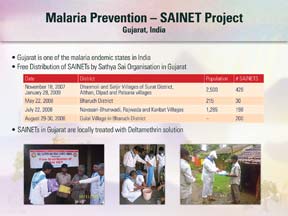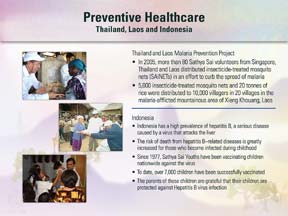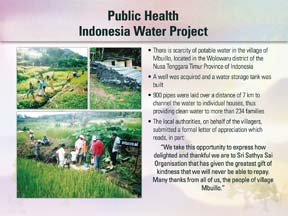 4. Medical Camps pps (19MB) zip (19MB)
5. Medical clinics pps (9MB) zip (9MB)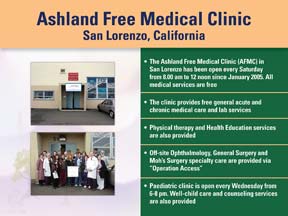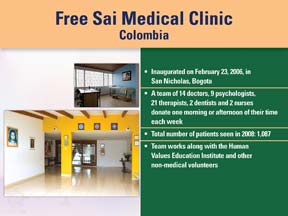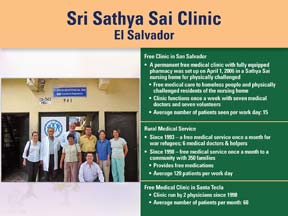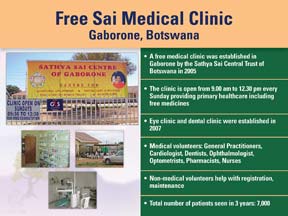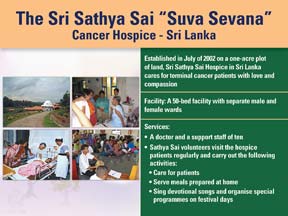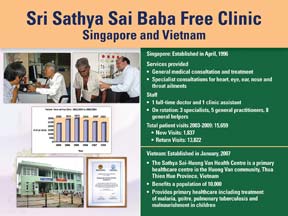 6. Disaster relief pps (7.5MB) zip (7.5MB)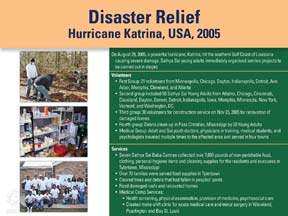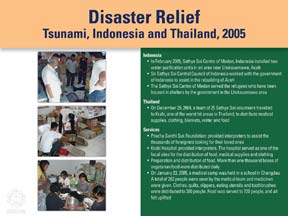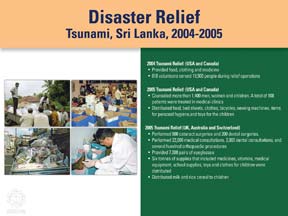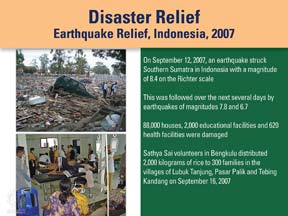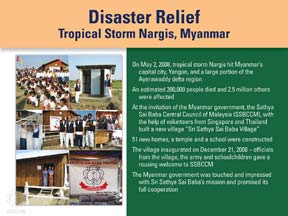 7. Vision for the future: Telehealth, Sri Sathya Sai Mobile Hospital, The Sri Sathya Sai International Center for Medical Services
pps (29.2MB) zip (29.2MB)